There's not many people in the world that I would get up at 5am in the morning to interview, but when the time arose to speak with Joe Keery (known to most as Steve from 'Stranger Things', and also Jean-Ralphio Saperstein's supposed father), an early morning was worthwhile. He's nothing but apologetic for getting me up early – "I'm so sorry to wake you up so early!" – and at the end of the interview instructs me to go back to bed.
For a 24-year-old, Keery is doing remarkably well for himself, balancing acting (as well as his role in 'Stranger Things', he's also starred in 'Empire') and being in a band – he's in a six-piece psychedelic group called Post Animal, who take inspiration from the Australian psych scene, think Tame Impala and Pond.
We spoke to Keery about his role as Steve in 'Stranger Things', his band Post Animal, as well as when he hopes to come to New Zealand…
"…[At ten I] wasn't playing Dungeons & Dragons, but I was playing dice-games, like 'Warhammer' and 'Lord Of The Rings', like, roll the dice and move-the-painted-figure games…"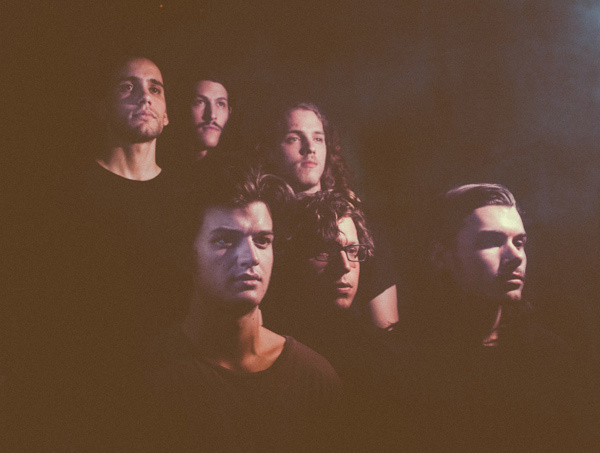 COUP DE MAIN: What's your earliest musical memory, ever?
JOE KEERY:
Hmmm, probably listening to Stevie Wonder with my Dad. At our old house, he would, it sounds kind of cheesy, but he would play a bunch of different albums, and Stevie Wonder is the one that I mostly remember – he'd just play it while he was making dinner. So, probably that.
CDM: At what age did your interest in music move from just listening, to musical creation?
JOE: I would say, probably in Middle School. I had a bunch of friends, like three or four guys, we would always– kind of all decided that we would start playing music around the same time and then all kind of learned what we wanted to play, and various types of music – we discovered our interests together. So, probably Eighth Grade [NZ Year 9] was when we started.
CDM: In photos and videos I've seen from old performances of Post Animal and your old band, The Stacks, you played drums, but in a recent live video you were playing guitar. Has this been a recent switch of instrument for you?
JOE: Yeah! So, it happened about, probably, a little over a year ago. One of our guys moved to New York for the Summer about a year ago, and we needed someone to fill in for guitar, and I had really been interested in playing guitar for the band for a really long time, so I did the switch for the Summer, and had a friend come – who I knew from school – named Wes [Toledo], to play the drums. We just liked it so much that we kept Wes, and then we basically had three guitars and one other guy on keyboard, and then a bass – but then we added another member as well, Javi [Reyes] as well. Now we're stacked, we're loaded with guitars. <laughs>